We live in a world of social media where everyone is presenting themselves as a brand or product. Kind of weird actually.
From budding cooks to shredded fitness models to you, a sexy musician - everyone has to be prepared to get in front of a camera and show the world what you can do. For musicians or bands getting in front of the camera normally means one thing - MUSIC VIDEOS!
[[Another video you might need is a LYRIC VIDEO which you can get for free if you enter my competition **BY CLICKING HERE**]]
Here is my simple rundown of making the whole thing as painless as you can... you'll thank me later:
1. Learn the song:
I can't stress this enough. Learn your parts! Pay particular attention to the length of vocal notes, guitar solos and drum fills. You're going to have to play along to the track, or even a click track, so put in the practice.
2. Know what you want to achieve:
 Why are you doing this? To get more shows, to get on TV or to attract representation? These factors will affect pretty heavily the direction of the video. Some things don't fly on TV and there's some things that record labels and promoters wanna see in a video.
3. Be realistic with your budget:
 I can make some amazing stuff happen on a small budget but the pyrotechnics may have to go on hold. Your director will always find a way to make an idea happen if they're super into it, so have a good think... it will probably pay off.
4. Trust your director (normally me):
 I will work WITH you guys to get the best from you. This is all I do, it's my craft and my livelihood so sometimes you have to trust me that something will work even if it seems mad. We can practice with trust falls if you fancy it.
5. Have a visual identity: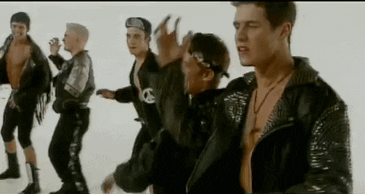 As a band you will know who you are and you should know your audience. This means you should know what you want to look like and even what your surroundings need to look like.
THE SIGN OFF
Put all of these crucial tips together and we will totally nail your video!
If you wanna chat about a video idea or even book a shoot hit the CONTACT BUTTON at the top of the page or email me at adam@afitch.co and I'll get straight back to you :)
Until next time... I'm Adam Fitch and I make music videos...
Peace
Please reload